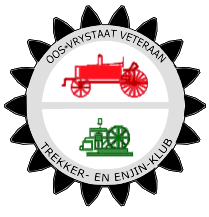 OVTEK

Eastern Free State Veteran Tractor- and Engine Club
Veteran tractors and engines became a section of the Clocolan show in 1987/ A total of 11 tractors were exhibited. Some of the first participants were At van de Ruit, Coenie de Beer, Eddie Spence, Gerhard Wille, Gert Beukes, Joe Schimper and Koos Strydom.
Coenie, Gert and Koos are all still involved .

In 1989 OVTEK was formed as a branch of the Veteran Tractor Club of South Africa and has participated in every show since then.